I mean yes. Just like love is free, right?
Duolingo has a free version that you can use. However, if you want to remove ads, you will have to pay around 12 CHF a month for the plus version.
Does Duolingo Have Ads?
Yes, this is one of the ways DuoLingo tries to get you to subscribe. By annoying you with ads.
This is what one looks like.
Of course, the 'remove ads' button is followed by this:
How Much is the Paid Version of DuoLingo?
The paid version of Duolingo costs… well, I can't even find out how much it costs because they hide it so well. One of the reasons they hide it is because it's different for different countries.
But I installed the app and got five questions wrong to lose my five Duolingo hearts.
Duolingo costs 86CHF for users in the Swiss app store, or about $90-$95 per year. The monthly cost is about $15.
You have to install the app to find out how much it is. On the webpage that is literally entitled "How much does DuoLingo Plus cost?" it does not have the actual cost.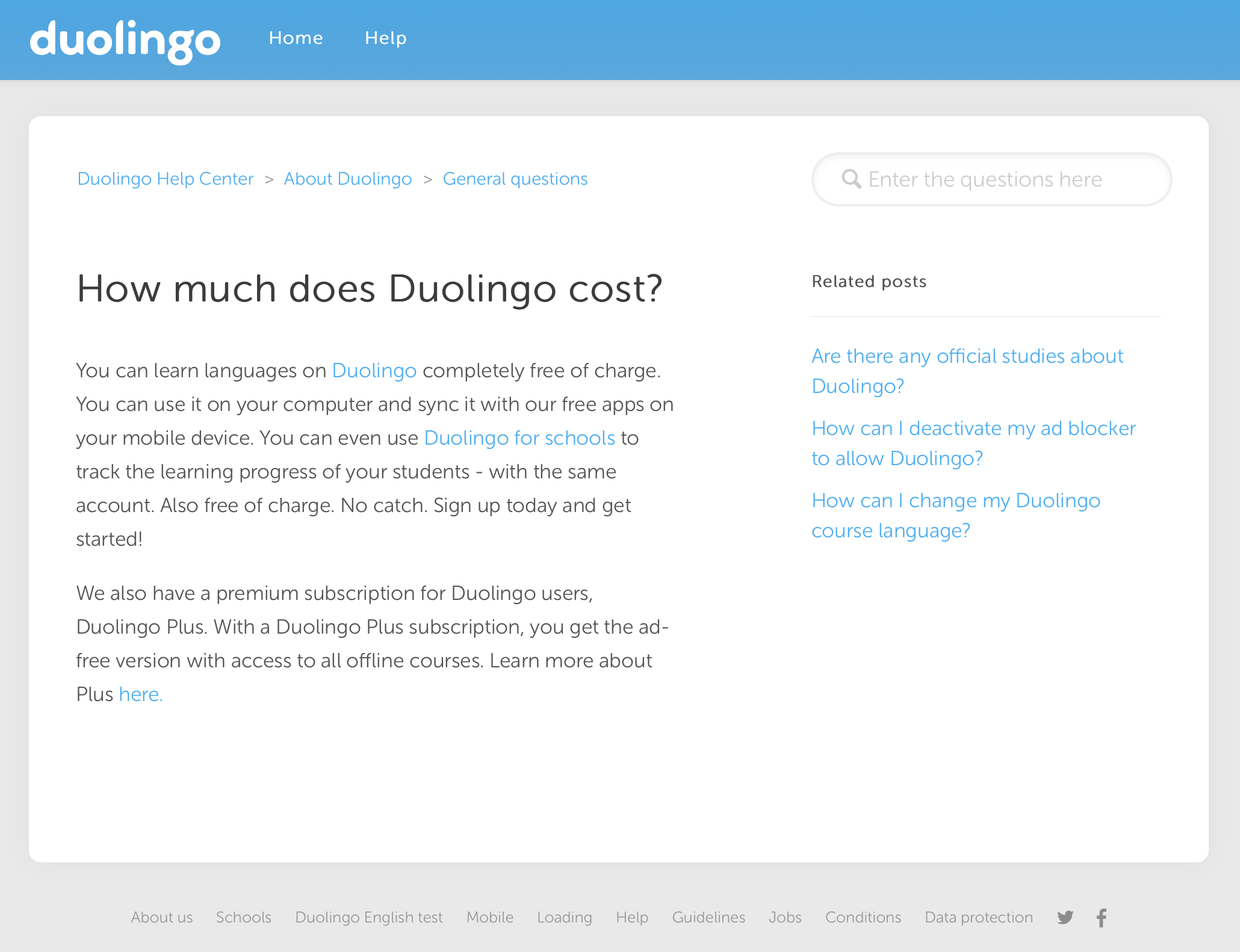 And if you click on the page about Duolingo Plus, it's also missing from there:
Well, I guess now you know how Duolingo is not really free and also mostly confusing. Let us know if you have the same problems reaching the price of this popular app.