Duolingo launched its language learning app in 2012, and ever since it has gathered millions of users and become one of the number 1 apps in education. Duolingo is free to use, but they do have an optional paid subscription called Duolingo Plus, which is now known as Super Duolingo. Is Super Duolingo worth the extra cost?
Super Duolingo is worth it. The paid subscription removes the ads and allows users to make unlimited mistakes. This is best for people who want to learn a language fast. At $80.00 a year in the US, it is also a relatively inexpensive way to learn a new language.
That said, Super Duolingo may not be worth it for every user. We'll go over the pros and cons of Super Duolingo and who the subscription is best for below. Keep reading to help you decide if Super Duolingo is the right way to learn your language.
What Extra Features does Super Duolingo Have?
The major draw of Super Duolingo is that it removes some of the frustrations users have with the free version of Duolingo. New features include unlimited hearts, no ads, the ability to practice mistakes, and unlimited test outs.
Unlimited Hearts
One of the biggest drawbacks of Duolingo is that you are only allowed to make a limited number of mistakes in a day with the free version. Making mistakes is a big part of learning anything, so it can be frustrating at times to be limited in the number of mistakes you can make.
In the free version, you are allowed to make 5 mistakes in a day before you have to stop taking lessons. You can sometimes watch ads, do practice, or pay gems for more hearts. Even with the ability to get more hearts, this feature can be really frustrating for users. You can get cut short even when you want to spend more time in the app.
With Super Duolingo, you have unlimited hearts and can make unlimited mistakes. This means that if you want to spend an extra hour on the app because your trip is getting close, you can do so. You also won't have to stop if you're struggling in a particularly hard section and making a lot of mistakes.
This is the most important upgrade for most people.
Ad Free
Removing the ads is another benefit of paying for Super Duolingo. Like most free apps in the app store, the free version of Duolingo has ads throughout the experience. There are ads at the end of most lessons, as well as in a few other places. The ads also don't allow you to skip them, which is frustrating.
Super Duolingo removes the ads and lets you use the app distraction-free. This also helps you get the most out of your experience.
Practice Mistakes
This feature collects all of the mistakes you make during your lessons and will then give you a personalized practice test to help you learn the things you're getting wrong.
Unlimited Test Outs
This gives you unlimited tries to test out a lesson if you already know it.
New Look
This isn't really that important to most people, but Super Duolingo gives your app a different, premium look.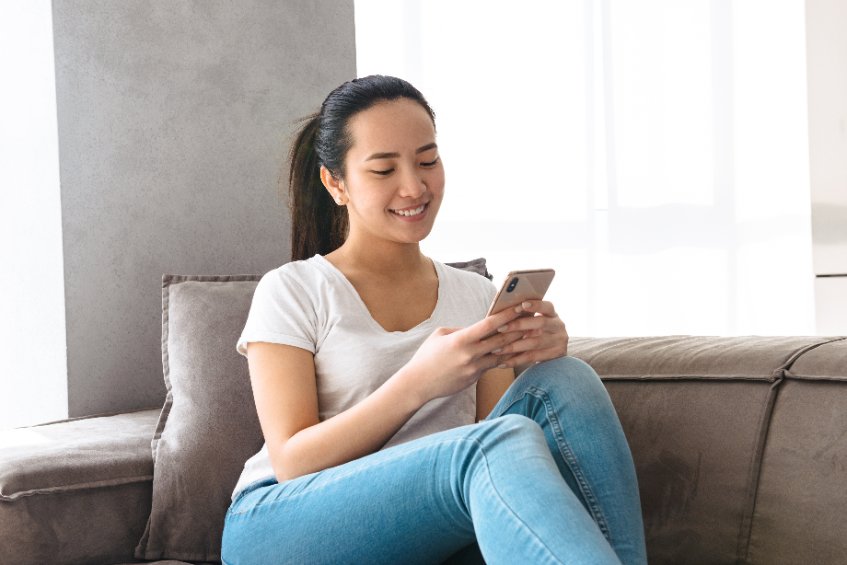 Super Duolingo Pricing – Updated 2023
In the United States, Super Duolingo can be purchased as an individual or as a family.
Super Duolingo Subscription: $84 per year
Super Duolingo Family Subscription: $120 per year
A family subscription to Super Duolingo gives you all of the benefits of Super Duolingo for up to 6 accounts. If you have friends or family that want to use Super Duolingo with you, it can make Super Duolingo very affordable.
How much does Super Duolingo cost in other countries in 2023?
Let's take a look at how much Super Duolingo costs in different countries around the world. All prices are displayed in the local currency.
Since the idea is only to check out the price in different areas, I won't add the local currency equivalent to USD. Costs are different in every country, so we will assume that plans are priced accordingly.
| | Individual plan | Family plan | Individual yearly |
| --- | --- | --- | --- |
| Canada | 8.90 CAD/Mo. | 119.99 CAD/year | 83.88 CAD/year |
| Switzerland | 15 CHF/Mo. | 121 CHF/year | 90 CHF/year |
| Brazil | 53.90 BRL/Mo. | n/a | 329.90 BRL/year |
| UK | 6.49 GDP/Mo. | 105.99 GBP/year | 63 GBP/year |
| Ireland | 13.99 EUR/Mo. | 122.99 EUR/year | 87.99 EUR/year |
| Australia | 13 AUD/Mo. | 276 AUD/year | 129.99 AUD/year |
| Germany | 13.99 EUR/Mo. | 122.99 EUR/year | 89.99 EUR/year |
Family plans are only billed yearly
Pros of Super Duolingo
There are several pros to purchasing Super Duolingo.
Super Duolingo allows you to make mistakes. Making mistakes is part of learning. We've been trained to see making mistakes as a horrible thing, but really they're just part of the learning process. You're going to make mistakes as you try to learn a new language and being able to make lots of them is one of the best features of Super Duolingo.
You can practice as long as you want. If you have an extra hour in your day and you want to dedicate it to getting better at Spanish or Mandarin, you can do so. You don't have to wait to get more hearts or watch mind-numbing ads to be gifted a new heart.
No Ads. Nobody likes ads. They are the worst. They ruin everything they touch and are irritating to sit through. Super Duolingo gets rid of the ads.
Super Duolingo has everything great about Duolingo. Duolingo is already a fantastic app even in its free version. It has been a top-rated app for several years for a good reason.
Super Duolingo is not expensive. Super Duolingo comes out to $80.04 a year or $6.67 per month. For reference 1 college credit costs anywhere from $150 at a 2-year community college to $600 at a 4-year university. Most college textbooks also cost well over $80, so in the world of education, a Super Duolingo Subscription is not that expensive for what you are getting. It's even less expensive if you split a family subscription with multiple people.
Super Duolingo really just adds to the Duolingo experience while taking away the irritating features of the free app.
Cons of Super Duolingo
There are not many cons to Super Duolingo. The biggest con to the paid subscription is just the cost.
Super Duolingo costs about $80 per year and while that's not an astronomical amount for language learning software, it can be a lot to pay for something that you could mostly have for free.
Duolingo advertises itself as "The free, fun, and effective way to learn a language!", and all of that is true. Duolingo's free version is actually very well done. The lessons and challenges are all the same between the free version and the paid subscription. You could do all of the lessons for every language without ever paying anything. The only downside to doing it that way is that you have to take more breaks.
There are just a few other minor cons.
Super Duolingo encourages binging. Duolingo has argued that its heart system is designed to discourage binging. The app is meant to be used in short bursts every day. You can spend just 10-15 minutes a day and the app keeps you from going over that by running out of hearts. If you're someone who can get sucked into Duolingo, having unlimited hearts may cause you to spend more time than you intended on the app.
Duolingo doesn't make you fluent. This applies to both the free and paid versions of the app. Duolingo won't likely make you fluent in your chosen language. Becoming fluent will likely take extra classes and extensive time talking with native speakers. Duolingo really excels at being a good system for beginners, and as a way to review and practice every day. Paying for Super Duolingo is not likely to make you more fluent.

What are People Saying Online?
Duolingo is an often-used app, and it has a lot of fans. We found a few reviews of Duolingo Super on the Duolingo subreddit that we'll include below. Some of the people are big fans, and some are a bit more critical of the app. We'll go through a couple of the positive ones first.
Blindoptimism99 said "I like to learn in big bursts, and I make a lot of mistakes, so unlimited hearts are worth it for me. If you also like unlimited hearts or if you hate ads, I'd recommend it, otherwise not."
Aires_inspired said "I am in my 2nd consecutive year of Super Duolingo and I don't know if it is worth it. Though it is far less distracting with no ads or waiting. I think if I were to be interrupted like that I wouldn't use the app so much."
vrdpop said: "I'm studying multiple languages too and I think it's definitely worth it if you are using it for multiple languages. The Spanish and French courses are especially well done."
not-a-lizard said: "It's been pretty worth it for me – I do about an hour of Duolingo a day, and I think without Plus I wouldn't be able to keep that up, I'd be too frustrated by ads/hearts."
Not everyone is a huge fan of the subscription though, and there have been some commenters saying the experience hasn't been worth it to them.
BigTop5 said, "Honestly, I've had it for a year and it didn't really make a difference compared to now (I returned to the free version), but it all depends on the language, I guess."
Internal-Mobile5104 said "It was probably worth the cost before they introduced 'the path'. The new format isn't designed for learners, it's designed to profit Duolingo."
The path is the new format that the lessons are laid out in. Users used to be able to choose between a few different lessons as they moved through the unit, but now users are forced to do each lesson in a specific order.
Who is Super Duolingo for?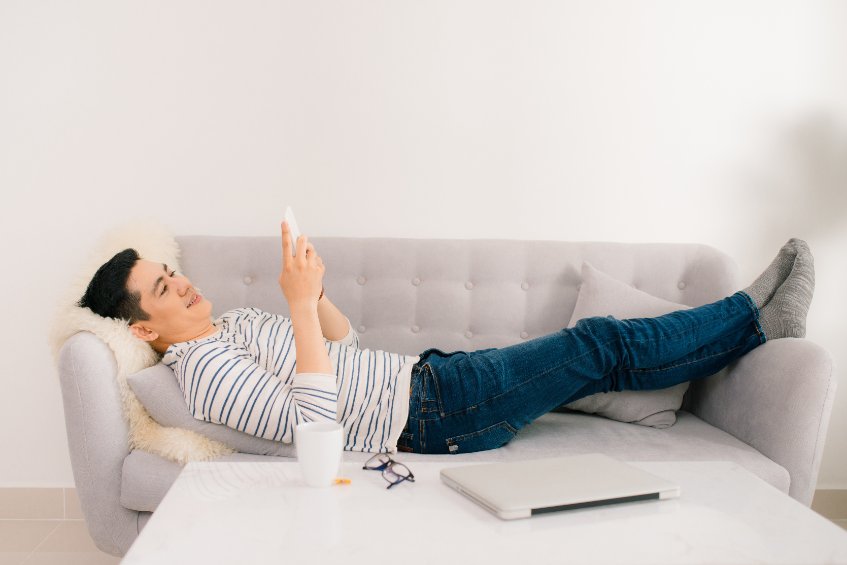 Super Duolingo is best for the following users:
You use Duolingo every day
You have used Duolingo for more than a month
You are highly motivated to learn the language (upcoming trip, need to communicate with someone, required for a job, etc.)
You hate ads
The heart system drives you nuts
If you meet any of the above criteria Super Duolingo will probably be a great upgrade for you.
Super Duolingo isn't the right choice for everyone though.
The free version of Duolingo is actually very robust and gives you all of the same learning opportunities as Super Duolingo. If you only have 10 minutes a day to spend on Duolingo, you probably don't need to upgrade to Super Duolingo.
Likewise, if you just started using Duolingo, you're better off trying it every day for a few weeks to see if you'll stick with it. Duolingo is very good at notifications and reminding you to do lessons according to your goals, but it is still up to you to keep taking the lessons.
Duolingo is also not the best way to learn a language fluently. Duolingo excels at being a way to practice and review language concepts, but to really fluently learn a language, you'll want to invest in other tools, classes, and tutors. If you're really trying to fluently learn a language, Super Duolingo is amazing, but if you're also on a budget, you may want to use the free version and put your money towards other learning methods to round out your skills.
Does Super Duolingo Offer a Free Trial?
Duolingo offers a few ways to get free trials of Super Duolingo. There is a 2-week free trial that anyone can sign up for. You do need to enter your credit card information in order to receive the fee trial though, and some people have complained online about having difficulties with canceling their subscriptions.
Subscriptions are shown as the price per month, but Duolingo generally bills all 12 months at once.
You can also get free trials of Super Duolingo as a reward for long streaks or by getting friends to sign up for Duolingo. Right now for each friend that uses your code to sign up for Duolingo, you get 1 week of Super Duolingo for free.
Duolingo for Students
Some of the benefits of Super Duolingo are also available for free to students via Duolingo Classrooms.
Teachers and others can create classrooms for free using just an email address at schools.duolingo.com. Once the classroom has been made, the students can add the teacher's code to their account and they will be able to use the app with unlimited hearts and no ads. The students also don't lose any of their progress if they've already used the app.
The two downsides for an account in a classroom are that the teacher's account will have access to change the student's password, and some of the social features are removed. Some people love the social features and will be disappointed with the classrooms, but if you're just trying to learn the language, it's a good solution.