If you're planning on travelling to Argentina for holidays, we are gonna tell you everything you need to know about traveling there as an English speaker.
Argentina is a beautiful country in South America where Spanish is spoken, and it's worth visiting. You will probably get by alright only with English in big cities such as Buenos Aires. But if you want to visit rural areas or smaller cities, you should learn some Spanish.
Argentina is the 8th biggest country in the world by land extension. It's also the largest economy in South America after Brazil. In 2019 alone, around 8 million people visited Argentina. Most of the tourists come from other South American countries, but a great part comes from North America too.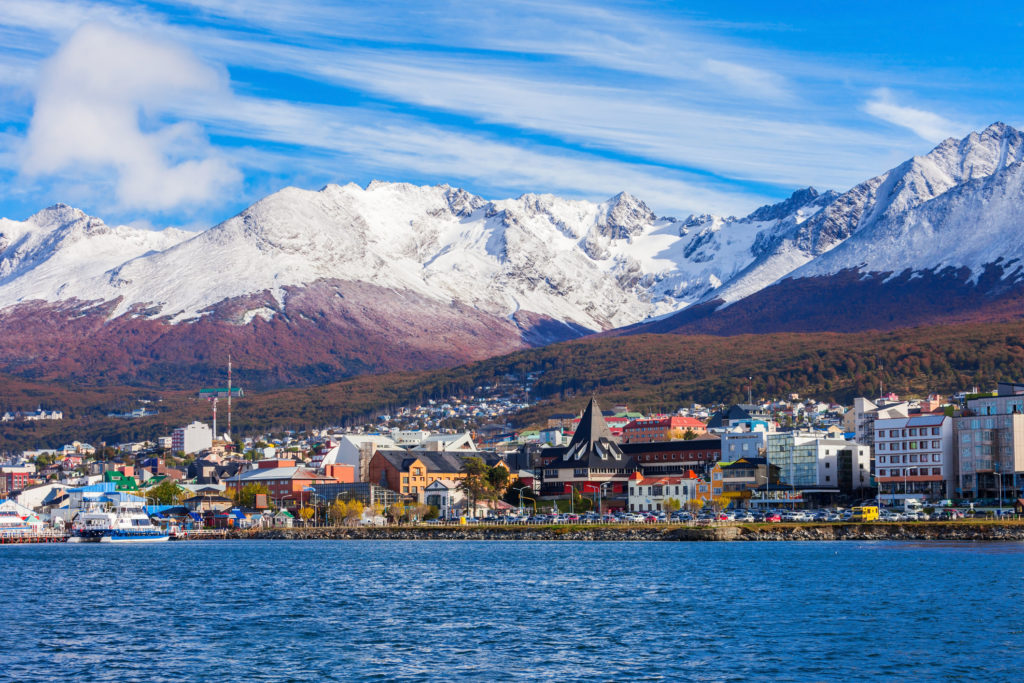 How many Argentinians speak English?
English is widely spoken in Argentina, although not in a high level. It's actually mandatory in some provinces in Argentina to teach English in public schools, and it's present in virtually all private schools.
Argentina ranked in 30th place globally in the English Aptitude Index, with a "high aptitude" in English. It is the second Ibero-American country with the best level of English, after Portugal.
Argentina's ranking in the English Aptitude Index released by EF has been decreasing with the years. In 2015, the country ranked 19th globally, while in 2017 it dropped 6 places to the 25th rank.
That being said, the English level in Argentina has worsened in the last years, but the rule remains the same. English in the big cities is still present, although less in smaller areas.
However, the country faces a lot of inequalities and thus education is not the same in all provinces. The likelihood of finding good English speakers in a small city are way smaller than in a big city.
What percentage of Argentina speaks English?
Argentina is the country in Latin America with the best level of English. Out of a population of around 44 million inhabitants, 15% can speak English on a basic level. However, it's estimated that 6% can speak English fluently, around half a million people.
Actually, the second most spoken language in the country after Spanish is Italian. Around 1.5 million people can speak Italian fluently, most likely because of the massive migration wave into the country in the 1930s and 40s.
Portuguese is also popular, specially in northeast areas that border Brazil. The proximity to the country makes it easier for people that live close to the border to speak Portuguese.
Can you get by with English in Buenos Aires?
You can definitely get by with English in Buenos Aires as a tourist. Although I would only try it in the most touristy areas of the city, since they're already used to visitors speaking English. You probably won't get an answer in the best English ever, but you can easily order drinks at a bar or food at a restaurant.
The most touristic and well known areas in Buenos Aires are:
Palermo

Here you can find the famous Bosques de Palermo, as well as Jardín Japonés, and the art museum MALBA.

Belgrano

In this neighborhood, the River Plate Stadium and the Parque de la Memoria park are located.

Recoleta

Recoleta hosts the famous Recoleta Cementery, as well as the National Fine Arts museum.

San Telmo

In San Telmo you can find Plaza Dorrego, that hosts the beautiful street market Feria de San Telmo. Go there to also visit the Modern Art Museum.

La Boca

La Boca hosts the famous Caminito, as well as the Boca Juniors stadium.

Puerto Madero

Puerto Madero is an area famous for fine dining and for being the most expensive neighborhood in Argentina.

Can you get by with English in Argentina?
There are other areas of the country besides Buenos Aires that are highly visited, like the Iguazú Falls in the northeast and Patagonia in the south. In these areas, English is more accepted due to the high amount of tourists.
However, if you're planning on visiting rural areas or smaller cities, you should learn the basics of Spanish.