Whether you have just moved to German speaking Switzerland or you've been here for a long time, learning and improving your Swiss German knowledge is always an advantage.
Here I've put up a list of schools where you can learn Swiss German in Basel, Bern, Lucerne, Zug, Zurich, and also other alternatives in case you don't live in any of these cities or you prefer an online option.
Bear in mind that most of the schools I've listed are quite flexible, so if you like a school but none of their options suit you, just email them or give them a call and they will help you find the best alternative. This list also covers different course types and budgets, so I hope it helps you find what you're looking for.
Zurich
Basel
Whether you are a beginner or more advanced in German, Sprachschule Aktiv will most likely have a course for you. Lessons can be intensive, semi-intensive, or evening courses. They can also be taken privately and all teachers are native in Swiss German.
As mentioned above, ILS is also present in Basel. They have the same method of package lessons that range from 10 to 60 lessons per package, that can be taken privately or in groups of two or three people. Prices are the same as in Zurich and Bern.

The school Academia Languages offers Swiss German courses for students that already have a B1-B2 High German level (in case you're unsure of your level, you can take their free placement test). They focus on conversational Swiss German where you can learn day-to-day vocabulary.
Bern
Once again, ILS can have a Swiss German course for you in their package-model if you're in Bern. Prices are the same as in their Zurich and Basel schools, and you can take lessons alone or in groups of two or three people.

Inlingua also offers Swiss German group courses. At the moment they don't have the biggest offer, but an advantage is that they also accept students with a beginner level and groups are quite small, with a maximum of 4 people.

Flying Teachers has schools in Bern and also Zurich. The Swiss German course offer ranges from levels A1 to C1, with a minimum level of B1 German required. If you like learning in bigger groups this could be a good option, because group courses have between 4 and 12 students.


Lucerne & Zug
EADEO's offer is very flexible. They give you the opportunity to tailor your Swiss German course according to your needs, and lessons can be either individual or in groups of two. You need to contact them in order to create your custom course. Lessons are held at your own place, or even your office.
Till Sprachen is located in Zug and offers private, one-to-two and group courses. They tailor it to your needs, you just need to contact them and they will help you find what suits you best.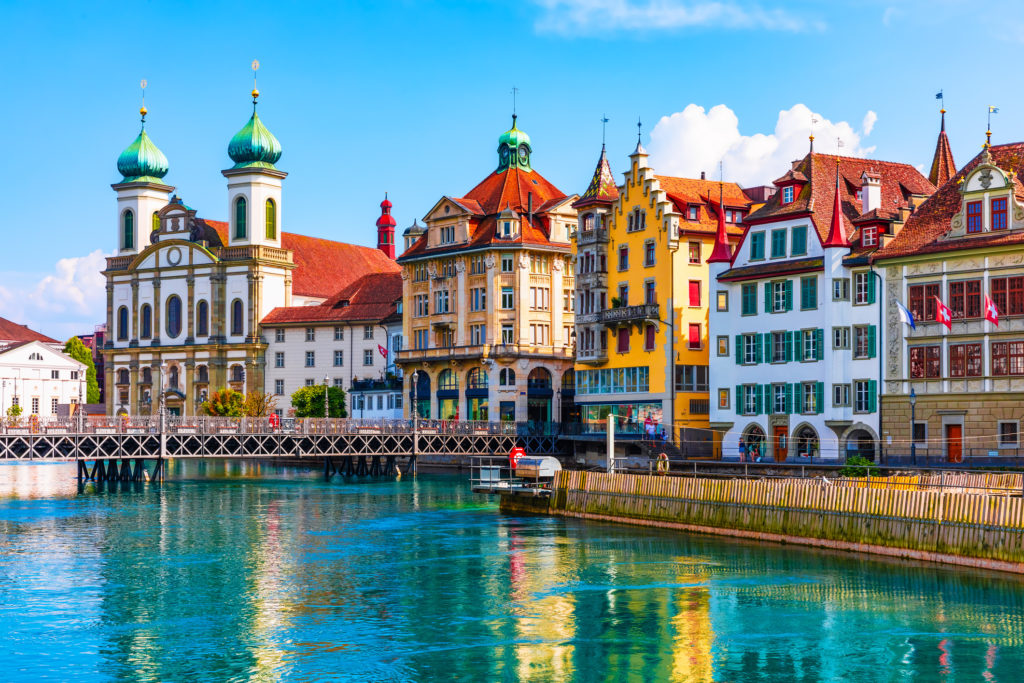 Other alternatives
Migros Klubschule is probably one of the biggest language schools in Switzerland because it's present in many cities (and yes, it's owned by Migros). They have branches in larger cities such as Basel, Lucerne and Zurich but also smaller ones like Winterthur, Solothurn and Rapperswil, as well as in french-speaking Lausanne and even italian-speaking Lugano. They do require students to be fluent in German already or to have at least a B1 level in German.
One big advantage of Migros Klubschule is that they offer plenty of courses all year long, so whether you are looking for something months in advance or would like to start now, they might have an option for you. This school also tends to be cheaper than regular private schools.

Italki is an online learning platform that has helped me a lot in the past years. In there you can have one-to-one conversational or grammar lessons with professional teachers or community tutors (who are not professional teachers but have experience teaching this language to others). Lessons are very flexible because you choose the day and time according to your and the teacher's availability, and lessons vary in duration so you can choose shorter or longer ones depending on what you want and need.
You can also view the teacher's reviews and check what other students say about their experience with them, and choose if you want your teacher/tutor to be native in the language you're learning (which is highly advisable for Swiss German). Despite the fact that you pay per lesson, Italki is also the cheapest option I've fun so far in terms of "traditional" learning, and you typically get a discount if you buy a 10 lesson package.